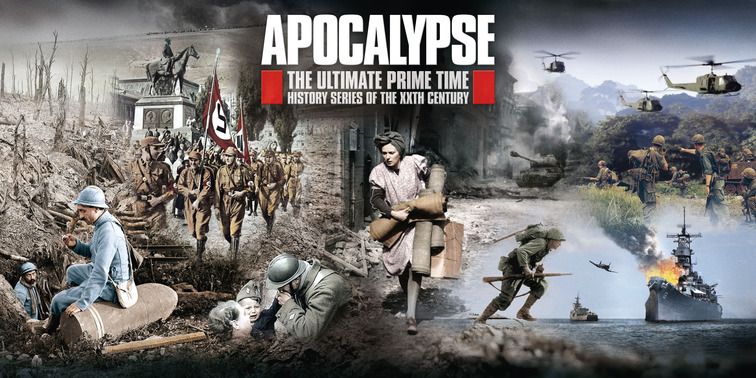 Category

History

Duration

52'

Episodes

6

Direction

Isabelle Clarke, Daniel Costelle

Versions

Italian / English / French

Production Company

CC&C Louis Vaudeville, France Télévisions

Year of production

2009
To mark the 70th anniversary of the most devastating war of all times, France Télévisions and CC&C present APOCALYPSE, a landmark series on World War II, in HD, color, and 5.1 Dolby Digital, for the first time ever. APOCALYPSE will tell of this huge conflict through the often tragic destinies of those who lived it (soldiers), those who submitted to it (civilians), and those who conducted it (the political and military leaders). The "horrible yet familiar" war led to the deaths of 50 million men and women across the world, with, for the first time, as many civilian victims as there were military ones. The creators of the series have included the most recent historical research into their script. Thanks to never previously released images, the series touches on unfamiliar aspects of this conflict, with a true worldwide perspective.